5 April 2023
Interview with Marco Nardini (Otago Literary Agency)
Author:
Paolo Grossi
Growing up on the island of La Maddalena and later moving to Bologna, Marco Nardini has been working in the publishing and cultural sector for twenty years. In 2010, he founded the literary agency Otago, which represents over fifty Italian authors, in Italy and worldwide, and catalogues of foreign publishing houses and co-agencies for the Italian market.
What was your journey that led you to become a literary agent? 
Like many like me, I left my home town to study in Bologna. There, I took my first steps in book publishing very early on, which led me to experience all the main sectors of the publishing chain: publishing houses, bookshops, distributors, press offices, with a few brief interludes in the music industry (radio and at a record label). Until, one day, I read the Erich Linder's biography, published by Sylvestre Bonnard. I was fascinated by this profession, and I decided to open the Otago agency in 2010, after a short trial run as a freelance agent.
Which areas of publishing does your agency focus on?
Undoubtedly, our main focus is on fiction, both Italian and foreign. We have a lot of so-called 'literary' fiction, but also commercial and genre fiction. We are also interested in popular non-fiction, especially representing foreign clients' catalogues. More recently, we have been opening up to young adult and illustrated books.
Abroad, we have focused our interest on the Scandinavian area, representing several major publishing houses and agencies (we represent books that reached top-seller status in Norway, Denmark and Iceland, and received awards such as De Gyldne Laurbær and the Nordic Council Literature Prize); we also have clients from other countries, including Canada, the United States, and France, and we are sounding out new markets.
In light of your experience, what trends do you see emerging in these areas? 
Fiction is a very broad sector, although we must keep in mind that what is produced exceeds what the market is able to absorb; this, however, is a long-established problem that's difficult to solve. In Italy, foreign novels work very well, probably more than Italian books abroad, apart from rare cases. But then again, the world is big, so I believe that there's still room in this sector. On the other hand, the most accomplished Italian authors are now contended between many agencies…
Scandinavian literature always attracts a lot of interest in Italy, and there is also a constant search for fiction in less frequented languages; I think that probably the Mediterranean and Arabic areas are likely to attract major interest in the future: there are great titles that are still unknown in Italy, and their market is growing significantly.
In addition, the children and young adult sectors continue to thrive.
There is a national market and there is an international market: how are these two different areas handled within the agency?  
At Otago, us two partners are in charge of separate areas, and coordinate our respective areas of responsibility: I am in charge of Italian authors and Vito di Battista is in charge of foreign customers. However, this is true up to a point, as we constantly offer assistance to each other, exchange opinions, discuss issues and hand over any tasks or projects we consider more suitable to the other, depending on the case. We then have a well-established network of foreign co-agencies operating in their territories to represent our titles, just as we represent theirs for the Italian market.
Finally, for some time now we have been developing the children's book market thanks to our associate Alice Costantino, who also helps me in dealing with film/TV producers.
What trends do you see emerging in Italian fiction in the next few years? Will genre literature continue to become more and more relevant? 
It seems to me that genre literature – especially crime fiction – continues to have a stable and wide circulation, and it's still a good filter for understanding contemporary issues. As to other genres, autofiction continues to attract interest in some measure, as do stories related to relationships, family, and illness; history fiction and non-fiction are also a sure bet, and so are some fantasy genres for the younger generation. However, I also see a good response to more literary novels, those that initially experience a bit of a struggle in finding the right publisher, but that have a long and happy life thanks to awards, critics' reviews, translations, etc. 
A writer's success at home does not immediately translate into success across borders. What 'type' of writer sells well abroad? Those who are strongly characterised by their national origins (in other words, the more 'Italian' writers) or the more international ones? 
Right – it's not inevitable for a book that finds success at home to be just as successful abroad. It's of course easier to sell a best-seller, this is true, but there are other characteristics that also play a role, plus a sort of serendipitous combination of fortunate circumstances. 
Often what is sought in Italian novels is precisely a flavour of 'Italianness', which may depend on the setting, the main characters, or other elements. But it's not always the case. Snow, Dog, Foot) by Claudio Morandini is a good example of this: this is not the sort of book that I would call distinctly 'Italian', and yet it sold in several countries and won important awards abroad, such as the Prix Lire en Poche in France, and was runner up in the prestigious English John Florio Prize. In this case, it was the writing and portrayal of the protagonist that were recognised.
How much of your time and energy do you dedicate to the search for new authors, meaning your scouting activity?
We are always looking around, our job is also to discover new talent. I say also because this is not our only pursuit, as some people tend to think. But it is clear that if, through awards, literary journals, spontaneous submissions or the advice we receive, we are able to spot exceptional talent, it is in our interest to add it to our agency. 
What are some of your thoughts about the new grants for the translation of Italian books into foreign languages offered by Cepell?
They are very important for the dissemination of Italian books abroad. There is definitely a need for these grants; however, in my opinion, with regard to the calls for proposals promoted by Cepell, it would be necessary to better coordinate with the various trade associations (and therefore also with ADALI, the association of literary agencies we are part of) to define criteria to make them more accessible and sensible: you can't ask the owners of the rights – whether they are agencies, publishers or others – to pay in advance all the translation costs, because for many small publishing houses or agencies this is out of the question, so the grants end up supporting large publishing houses that can afford the initial investment. On the other hand, the call published a few days ago by the Ministry of Foreign Affairs and International Cooperation seems to me more focused. For this type of grant, foreign parties can directly apply and receive contributions through the Italian Cultural Institutes abroad.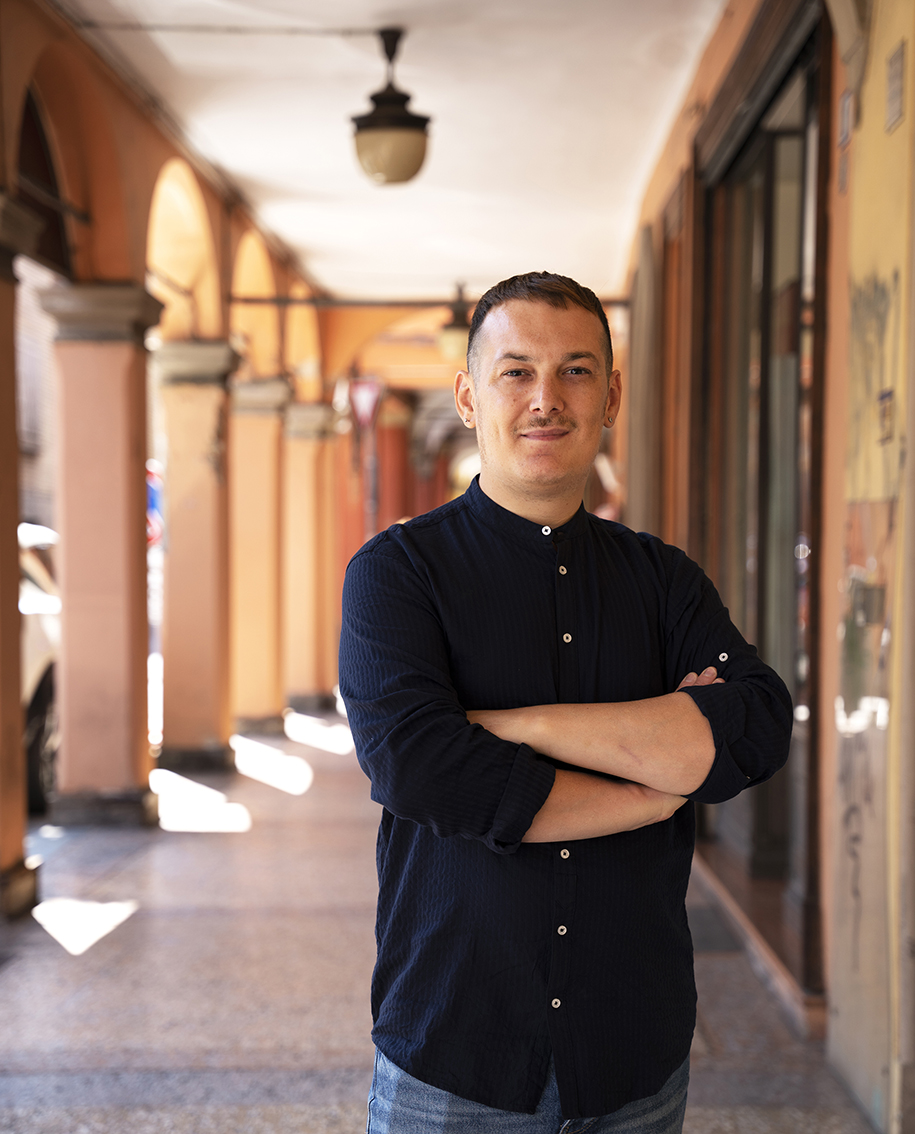 Photograph of Salvatore Lento
(Luce Narrante)