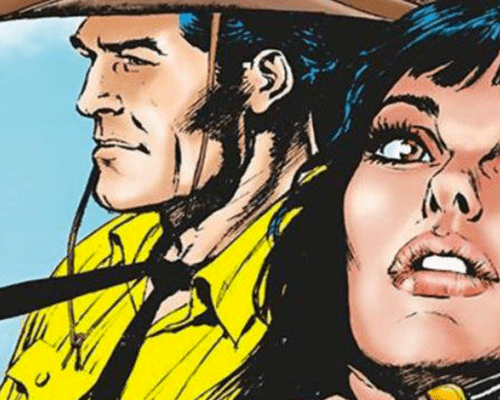 On account of its complex production and distribution dynamics, comics have generally escaped periodic statistical surveys concerning performance within the publishing industry.​
Diversified distribution channels (kiosks, book shops, specialised shops), scarce publisher adherence to trade categories such as AIE and the perception that the comics belong to an independent world with its own rules, have long made an accurate evaluation difficult. The new format of comics in bookshops "graphic novel", which started somewhat hesitantly at the outset of 2000 only to become strongly consolidated over the past decade, has partially improved the situation but estimates are still presumptive and interpret trends rather than providing reliable data.
There is also an information gap when it comes to the sales of foreign print rights. The data clearly indicates a sector in growth as editors now have an appropriate department or have been acquired by more solid realities. An informal study led by various Italian publishers helps to clarify the scenario: the phenomena has become clearly visible only over the past few years with a yearly average increase of 20%. This figure concerns publishers that have geared up and it is yet to decline.
The main export market for comics is France, followed at a distance by Spain and the USA which, until a few years ago, was open only to famous names. The prominence of the French market is due to its size and maturity but equally to the current tendency of publishers to differentiate the classic "French album" from a more compact book type with more pages that encorporate the black and white editorial formats which have experienced a growth in the international graphic novel scene.
However, it would be uncharitable to attribute this new luck abroad merely to inland dynamics of target markets: it is, above all, the result of an extremely positive season in Italy, both in terms of creativity and of production (regarding titles rather than volumes, this must be said). In addition to the high quality, which has brought to the fore numerous valid authors and some distinguished experts, Italian comics have demonstrated a great capacity to diversify over the past ten years. Even within the international context, the Italian scene has proven to be one of the main scenes in the comics industry.
Gipi was the first author, belonging to the new wave of the Italian comics, who obtained international acknowledgment. His books, which were all released by Coconino Press in Italy, are now also published in France by the historic Futuropolis label (presently part of Gallimard), by Salamandra Editions in Spain and Fantagraphics Books in the USA. A more recent case, which is indicative of these recent developments, is The Forbidden Port by Teresa Radice and Stefano Turconi: it was released by Bao Publishing in 2015, receiving numerous awards such as the Gran Guinigi of Lucca Comics & Games and sold over 15000 copies in almost four years. In France it came out in 2016 through "Treize étrange", an editor of the Glénat group. It has received other awards and has been reprinted many times. In the same year it appeared in Spain for Dibbuks and, in 2019, it received a good welcoming by NBM Publishing.
Barbara Baldi, an author who emerged in recent years with her award-winning books Lucenera and Ada, published in Italy by Oblomov Edizioni, has had her book translated in France by Ici Meme Editions Mosquito.
In the face of a positive trend, an improvement still seems possible provided the catalogue communication is improved is there are increasing titles of global appeal. Above all, publishers must have an adequate promotional structure and strive to keep up with the times. The present foreign sales concern less than one third of comics that are potentially exportable.
With regards to the so-called "popular" comics which have historically found their location in kiosks, Sergio Bonelli Publisher sells Tex, Dylan Dog and characters from his stable to many countries with particularly solid strongholds in Serbia, Croatia, Turkey and Brazil.  A separate mention applies to the Disney comic which, following the success of the weekly Topolino, has Italy in the lead as the world's main producer, ahead of the United States. The Disney comics made in Italy have been exported around the world from the 80s onwards, establishing an early example of globalisation, a true Italian excellency of which many are unaware.