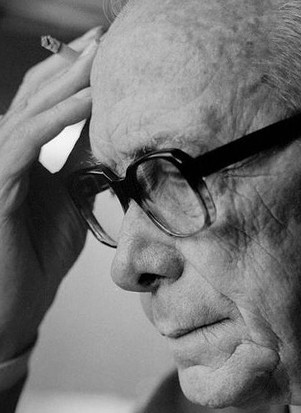 An exhibition and a book to celebrate the 100th anniversary since the author's birth.
Nuto Revelli (Cuneo, 1919-2019) was, through his work and his actions, a figure of great importance in national history: a "witness of his time" in the first place – of the terrible and fruitful twentieth century -, a protagonist in the battles for justice and freedom, a researcher of memories in the shadows of a society that was transforming dramatically.
He is part of that generation of writers (such as Primo Levi and Mario Rigoni Stern) who came to write not only by an internal vocation, but also because it was as if they were dragged by History itself and by a kind of civil and moral duty: to "let people know" so that the horrors of which they had been victims, and that they had witnessed, should never be repeated.
On the occasion of the 100th anniversary since his birth, a national Committee for celebrations was set up and numerous initiatives were organized in Italy, including an international conference in Cuneo, from the 5th to 6th of October 2019, entitled "Nuto Revelli protagonist and witness ". Scholars from various European countries attended the event.
France also remembered Nuto Revelli, writer and partisan, with a documentary exhibition at the Maison des Sciences de l'Homme in Paris from 15 October to 17 November, and with the translation into French and subsequent publication of the book Le due guerre. Guerra fascista e guerra partigiana ("The two wars. The Fascist war and partisan war", Turin, Einaudi, 2003) in the series "Les Cahiers de l'Hôtel de Galliffet", published by the Italian Cultural Institute in Paris. The volume is expected to be released with the inauguration of the exhibition entitled Les deux guerres. Guerre fasciste et guerre de libération (translated by Vincent d 'Orlando, preface by Maurice Aymard).
Picture Copyright ©Archivio Fondazione Nuto Revelli