The book "Il capitalismo e il sacro" wins the Ambassadors to the Holy See Literary Award 2020
13-05-2020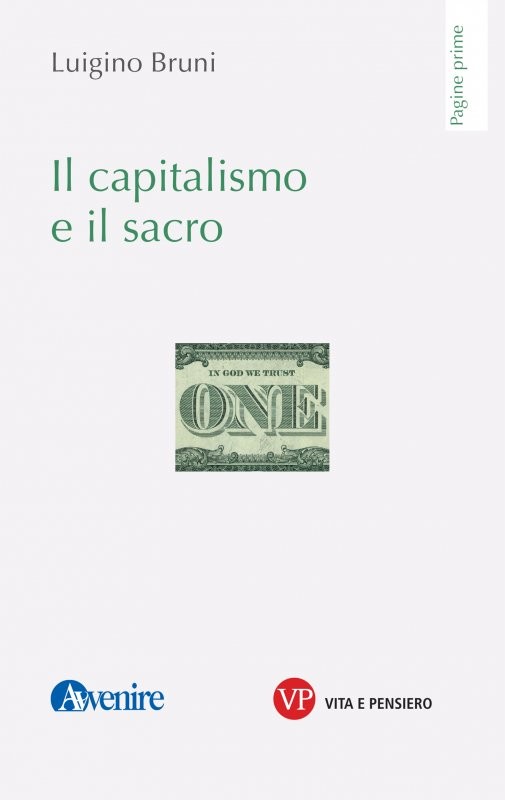 The book " Il capitalismo e il sacro", by Mr. Luigino Bruni, Full Professor in Economics at the LUMSA University in Rome, won the first edition of the Ambassadors to the Holy See Literary Award 2020. The book is published in the series "Pagine prime" edited by Avvenire and Vita e Pensiero.
This Literary Award, born from the initiative of a large group of Ambassadors to the Holy See also to pay homage to the language of Dante and the country that hosts their embassies, is aimed at authors who publish books in Italian for the general public on topics related to Christian culture and values, relations between Christian Churches and States, the history of Christian Churches and interreligious dialogue.
The jury – whose president is Mr. Jan Tombiński, Ambassador of the European Union to the Holy See, and vice-president is Mr. Pietro Sebastiani, Ambassador of Italy to the Holy See – proclaimed the winner after reviewing 70 books published in 2019.
Prof. Bruni's book is about the profound intertwining between economy and religion, between market and spirit, deepening the theme of the presence of the religious dimension within economic and social life. Reading this literary work is even more significant at this moment, marked by the international health emergency, with serious economic and social consequences, caused by Covid-19: the author focuses on the human dimension of the economy, on the value of volunteering and on human vulnerability, suggesting a greater contribution of anthropology and human sciences in the training of economists and scientists.
The award ceremony will be held at the Borromeo Palace, seat of the Embassy of Italy to the Holy See, on a date which will be announced at a later time.
The president and vice-president of the jury thank the Italian Booksellers Association (Associazione Librai Italiani o ALI), the Italian Publishers Association (Associazione Italiana Editori or AIE), the Association of Independent Publishers (Associazione degli Editori Indipendenti or ADEI) and the Union of Italian Catholic Publishers and Booksellers (Unione Editori e Librai Cattolici Italiani or UELCI) for their effective cooperation, in addition to the publishing houses who kindly provided copies of the books that participated in the literary prize. Lastly, a special thanks to the Advisory Committee – made up of a delegate from the Pontifical Council for Culture, a delegate from the Pontifical Committee for Historical Sciences, a delegate from the Pontifical Council for Interreligious Dialogue, a representative of the European Academy of Religion and other personalities with recognized authority in promoting Christian culture – for its fundamental support offered to the jury in the selection of the finalist books.