The Strega Prize speaks Arabic
From the 26th of June until the 9th of July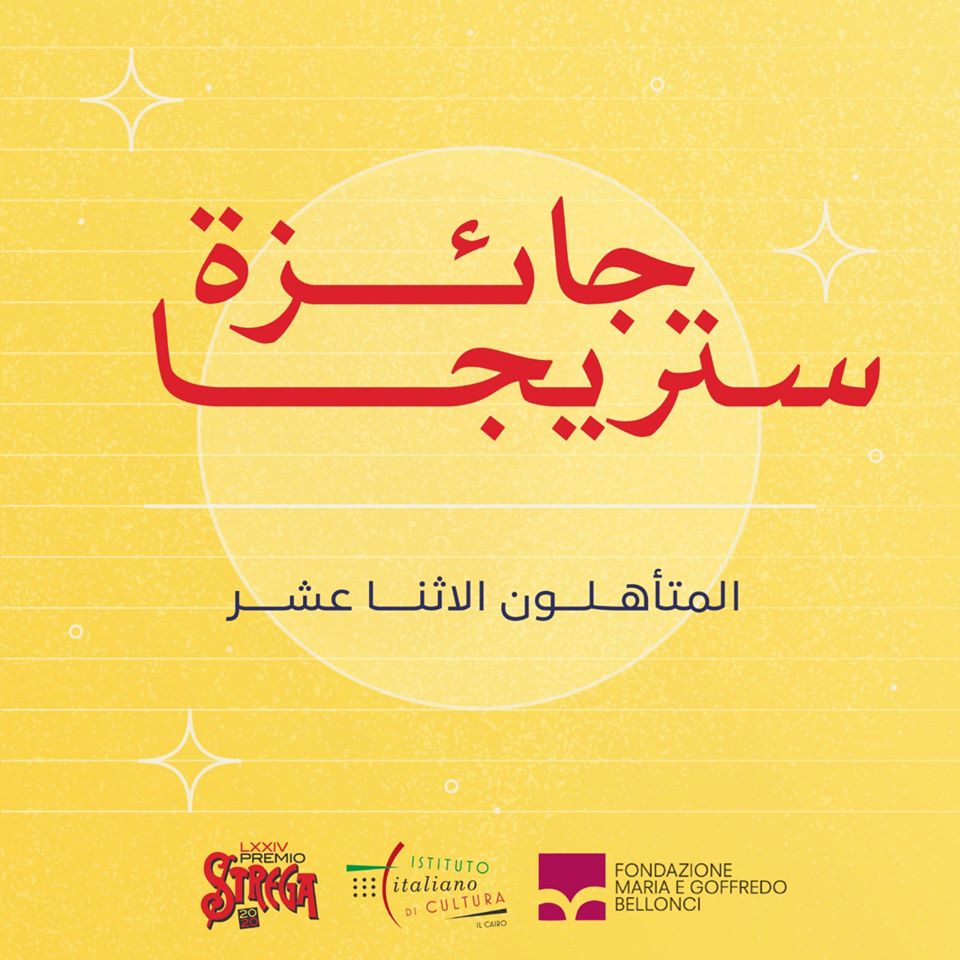 Starting on Friday the 26th of June until Thursday the 9th of July, the social channels of the Italian Cultural Institute in Cairo will host a cycle of twelve readings in Arabic from the books of the finalists of the 2020 Witch Award.
The institute, which will join the foreign jury for the Award this year, has promoted and organised the event in collaboration with the Bellonci Foundation and with the Italian Department of Badr University in Cairo. The texts will be interpreted by Egyptian actresses and actors and will be conducted by the director Gianluca Barbadori.
The institute's initiatives to support the spread of contemporary Italian literature in the Arab world continues, beginning with the publication of a special issue of the Akhbar Al-Abad magazine, dedicated to the 2020 Witch Award. The magazine deals with literature, art and culture , and is among the most popular published in Arabic.
In the issue, edited by the IIC in collaboration with the Badr University, the twelve finalists of the Witch appeared, with a selection of passages from their novels that have been translated into Arabic:
La nuova stagione ("The new season") by Silvia Ballestra (Bompiani, 2019); Città sommersa ("The underground city") by Marta Barone (Bompiani, 2020); Febbre ("Fever")by Jonathan Bazzi (Fandango Libri, 2019); La misura del tempo ("The measure of time") by Gianrico Carofiglio (Einaudi, 2019); Ragazzo italiano ("Italian boy") by Gian Arturo Ferrari (Feltrinelli, 2020); Giovanissimi ("Very young") by Alessio Forgione (NN Editore, 2020); Breve storia del mio silenzio ("A brief story on my silence") by Giuseppe Lupo (Marsilio, 2019); Tutto chiede salvezza ("Everything asks for salvation") by Daniele Mencarelli (Mondadori, 2020); Almarina by Valeria Parrella(Einaudi, 2019); Vita, morte e miracoli di Bonfiglio Liborio ("The life, death and miracles of Bonfiglio Liborio")by Remo Rapino (Minimum fax, 2019); Il Colibrì ("The Hummingbird") by Sandro Veronesi (La Nave di Teseo, 2019); L'apprendista ("The apprentice") by Gian Mario Villalta (SEM, 2020).
For further information: IIC Il Cairo