Two Italian bookshops in Berlin: an interview
26/10/2020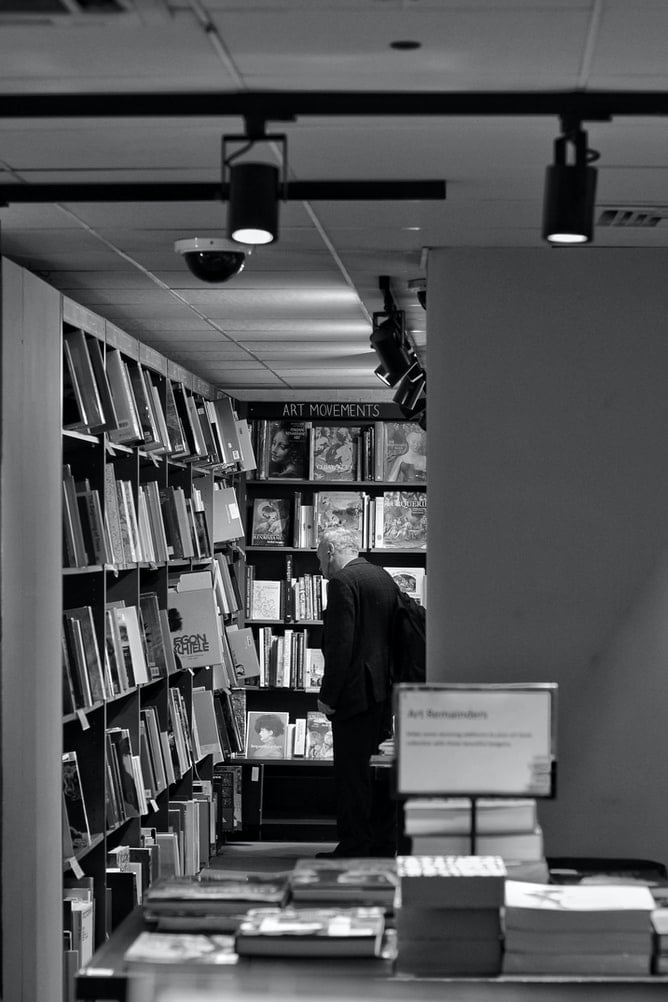 Dante Connection has existed in its current form since 1994. It is an independent bookshop, located in the Kreuzberg area at 165a, Oranienstraße.
Mondolibro/ a Livraria opened in 2006, originally as a Lusophone bookshop, but, two years later, an Italian section was added. There is also a basement in which meetings, book presentations and children's shows are held. The bookshop is located in the city centre at 159, Torstraße.
***
Does your bookshop only sell original editions of Italian books or also Italian books that have been translated into German?
Dante Connection
We sell both. Our Italian literature section contains original works in both Italian and German, in addition to translations from and into both languages. Our bookshop is not 100% Italian. Indeed, we mainly sell German books.
Mondolibro/ a Livraria
We mainly sell original editions of Italian books, but we also have many books with the German translation on the opposite page. We also sell used Italian books (about five times a year we organised used books events). In addition, we have a section with German translations of Italian books.
What criteria do you use to choose your selection of Italian books and what kind of proportion is there between fiction, non-fiction, Italian comics and children's books?
Dante Connection
We try to ensure that we always have numerous classics, a number of interesting new books and also books that we have read and liked. Above all, we keep an eye on what is being produced by independent publishers, trying to make sure that we don't miss the latest book releases. These are the criteria we use when choosing books. We read (and so also sell) mainly fiction, for both adults and children, but we don't ignore other genres. You will find quite a few works of non-fiction and also Italian comics on our bookshelves, but there are far more novels and illustrated books – illustrated books are for children and are a distinctive part of our selection.
Mondolibro/ a Livraria
One of the main features of our bookshop is to give visibility to independent publishers, as our focus is on themes such as migration, bilingualism, racism, anti-fascism, Berlin… This is the basis on which we choose the books we offer our customers, but also following the advice and requests of our clients/readers. The classics and new works of fiction are never in short supply. Works of non-fiction and books for children of all ages are very much in demand (in Berlin there are eleven Italian-German nurseries!). We also have a section dedicated to Italian comics.
Which Italian authors are most requested in your bookshop?
Dante Connection
Besides the works of important authors of the twentieth century in both languages (Bassani, Calvino, Ginzburg, Levi, Maraini, Morante, Pavese, Pasolini, Ortese, Sciascia etc.) and more recent successful authors (Ammaniti, Benni, Camilleri, Carofiglio, Cognetti, De Luca, Di Pietrantonio, Ferrante, Janeczek, Melandri, Murgia, Parrella, Rovelli, Rumiz, Terranova, Wu Ming etc.), we are very proud to say that the books most requested are those that we suggest to our customers. Indeed, when we suggest an author we love, we often end up selling many copies of their works. Managing to pass on our passion, to promote beauty, is something that still works! Two of our favourite authors we recommend to our customers and then sell very easily are Goliarda Sapienza and Michele Mari.
Mondolibro/ a Livraria
A lot of people read Elena Ferrante, but also Francesca Melandri (Sangue giusto), Italo Calvino, Amara Lakhous, Andrea Camilleri and Antonio Manzini. We always stock the books of authors who come to Berlin.
Based on your experience, what kind of initiatives do you think are particularly useful in attracting the public's attention and winning over loyal customers?
Dante Connection
The first thing you need to do is read, know which books you have in your shop and appreciate them. In order to be able to give good advice it is also very important to know how to observe and understand what your customers are looking for. Moreover, I think it is very useful and also fun to organise meetings with authors, something we do on a regular basis (also with Italian guests). It is something we really miss at the moment. To win over loyal customers you must, first of all, offer what online shopping does not offer – human contact, an intellectual exchange, dialogue. Then you need to be present on the web and communicate regularly with the public through your website and social media.
Mondolibro/ a Livraria
Our clients really appreciate the fact that we can quickly order books for them – we receive parcels from Italy every week. When we organise meetings with authors, we often try to involve readers, allowing them to suggest which authors we should invite. We also have close ties with the Italian schools and nurseries and NGOs here in Berlin.
As booksellers, which "system-level initiatives" do you think could be taken in Italy to promote the sale of Italian books abroad?
Dante Connection
The main obstacle preventing the dissemination of Italian books abroad is the high cost of buying books in Italy. The taxes and shipping costs force you to raise the price in the bookshop, above all when you have to purchase books from wholesalers rather than directly from publishers.
The existence of different distributors in different parts of Italy further complicates the purchase of books, slowing everything down and making the ordering of books more complicated. The distribution system is very different here in Germany, where there is a centralised distribution system, with the distributors present in every part of the country. This enables them to quickly "process" and deliver orders (1-2 days). If the same type of service were present in Italy, this would facilitate the sale of Italian books abroad.
Moreover, both booksellers and readers would like to receive information material from Italian publishers. We find that it is often quite difficult to keep up with the newest book releases from just the information we find online.
In addition, we would like the network for the dissemination of Italian culture in Europe and the rest of the world to be broadened, by taking into greater consideration independent resources, such as small cultural centres, bookshops, festivals and associations with an interest in Italian culture and literature, so as to shift the balance away from embassies and Italian cultural institutes, though these are, of course, very important. To achieve this it would be useful to have greater communication between cultural operators, as well as being able to receive funding, so as to develop projects together.
We hope that the 2024 Frankfurter Buchmesse, which will have Italy as its guest of honour, manages to produce a number of positive developments and to strengthen the ties between Italy and Germany, which are already good, but could be much better.
Mondolibro/ a Livraria
Bookshops must be considered guardians of culture. Our work is very important – we are a showcase for Italy abroad, an important voice. I hope the cultural programmes of bookshops (fairs, festivals …) can be given recognition by Italian institutions and that there is a greater involvement of European programmes to encourage reading. I also hope that support can be provided to promote meetings with authors in both bookshops and schools, and that they can be opportunities for Italian authors and publishing houses to exchange ideas with German authors and publishing houses.
I hope the new website newitalianbooks can serve as a launchpad for certain initiatives. I also hope that it will be possible to have a direct relationship with more Italian publishing houses. I often have the impression that they are not even interested in having a business relationship with us. If Italian publishing houses were to receive financial support to cover shipping costs for foreign destinations, then something might change…